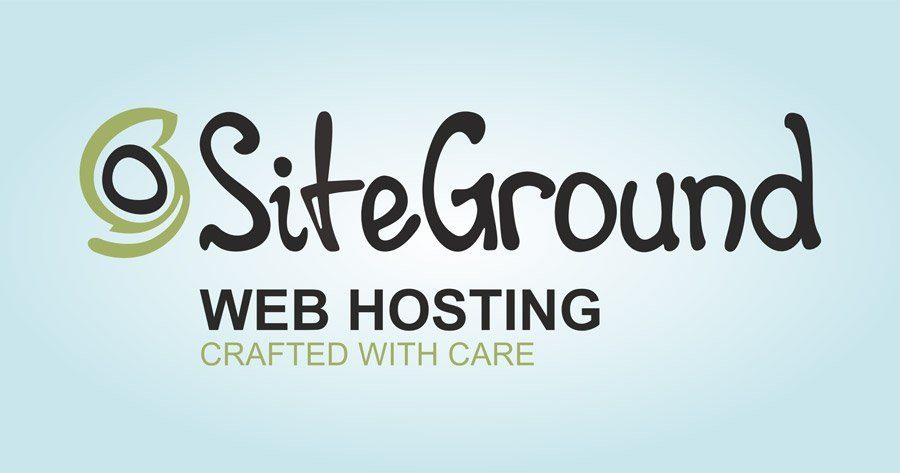 One of the most common complaints I hear from my mentoring clients is bad experience with their hosting companies. Poor customer service. Slow response. Technical support unable to answer technical questions. Slow website. I can go on. I even had one client who had her website "accidentally" messed up by their web host, and they failed to fix it! She was left with no choice but to hire a developer to fix her site, incurring additional costs through no fault of her own.
Yet, with all their bad experience, most of my clients are reluctant to change hosts, for two reasons:
1. Website migration
They worry about having to migrate their website from one hosting company to another. Many of my clients are new to running an online business and migrating their website is a daunting task to them. What if something goes wrong and they lose their website?
2. Additional costs
Often my clients have paid for a whole year of hosting with their existing host, and are reluctant to change and lose their money.
Enters SiteGround
If you're nodding your head right now, you should check out SiteGround.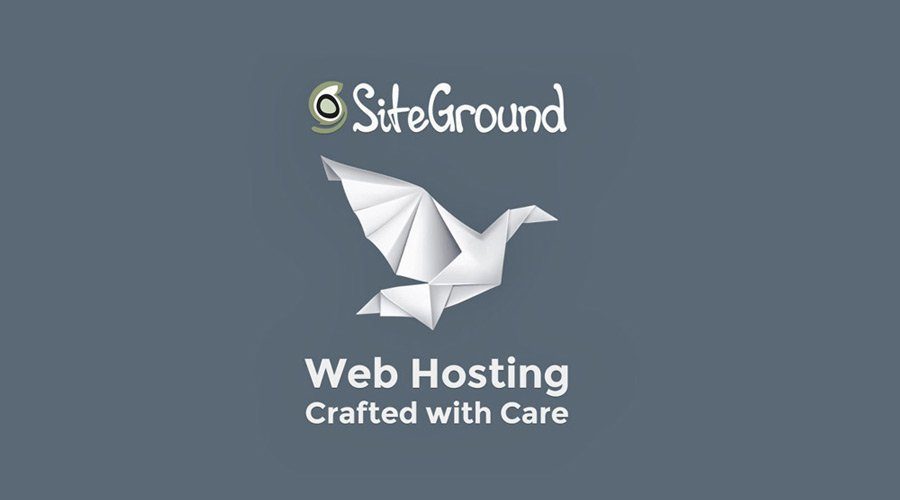 When you sign up with SiteGround web hosting (GrowBig, GoGeek and higher only), their expert team will migrate your website for you absolutely free of charge, preventing any potential downtime. With SiteGround, your website is backed up daily automatically, so you'll always have a peace of mind that should any disaster strike, you'll have a backup copy to restore your website from.
SiteGround comes with a 30-day money back guarantee as well, although I have never known anyone who claims it!
In my work as a web developer I have worked with many web hosting providers. And there are only three I would truly recommend: WP Engine, Flywheel and SiteGround.
Both WP Engine and Flywheel provide dedicated WordPress hosting and have excellent backup and security features in place. However, many of my clients are just starting out with their online businesses and often have limited budgets when it comes to web hosting. WP Engine ($29 per month) and Flywheel ($15 per month) are both excellent web hosts for when your business starts growing and your website gets more traffic. If you have a smaller budget however, SiteGround is hard to beat.
So, why do I recommend SiteGround to my clients?
SiteGround is faster
The results below are based on tests with real accounts on 12 of the most popular web hosts: Bluehost, HostGator, iPage, Fatcow, Justhost, ASmallOrange, InMotion, WebhostingHub, Arvixe, GoDaddy, GreenGeeks and A2Hosting.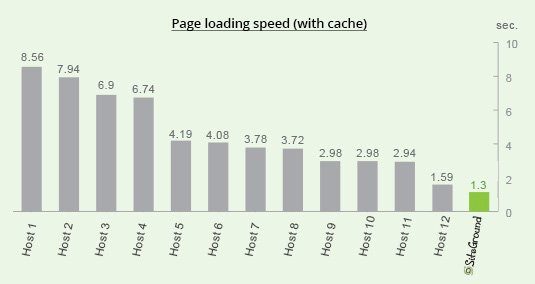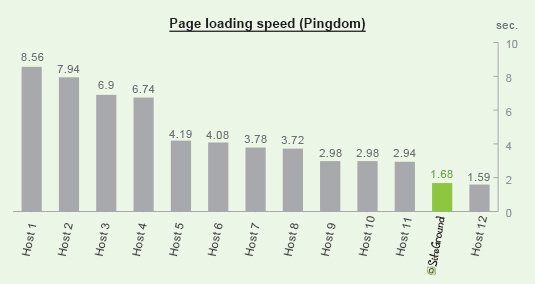 SiteGround is safer
Most web hosting accounts are on what's called "shared hosting". This means that you and many others are hosted on the same server. (You can purchase dedicated server hosting so that you are the only person hosted on that server, but this is usually much more expensive.) Shared hosting is fine, except when another person's website hosted on the same server gets hacked. It's possible that from that hacked account the rest of the server gets hacked too.
You can rest easy knowing that SiteGround were the pioneers in applying effective account isolation mechanisms to the shared hosting environment. This means that SiteGround guards your website or blog from your neighbours unlike most shared web hosting accounts.
Another great thing about SiteGround hosting is that they take a backup of your site daily. So in the event of any disaster, you can restore your website easily and painlessly from your last known good backup.
SiteGround offers free SSL certificates
As from Janaury 2017, Google Chrome will mark non-HTTPS web pages that ask for sensitive information (such as credit card details or passwords) as insecure with a red exclamation mark. Going forward, they've announced that in the future, all non-HTTPS pages will be marked as insecure, irrespective of whether you ask for sensitive information or not. So if your site is not using HTTPS yet, I would definitely recommend that you do it soon.
In order to use HTTPS, your site will need to have an SSL certificate installed. SiteGround offers FREE SSL certificates for all their shared hosting plans and it's super easy to get it installed. You can read more about SSL certificates and HTTPS on my post here: HTTP vs HTTPS - What's the difference and why you should care
SiteGround has the best customer support
In an ideal world, the support department of all hosting companies should be knowledgeable enough to answer technical questions. Unfortunately this is not an ideal world, and with some of the other web hosting companies, I often have the impression that their support staff is just reading a script and has very little understanding of what they are reading out to you. This is where SiteGround truly shines. In my experience, SiteGround answers support inquiries faster and better than anyone else. Their support staff actually understand the technical questions I put to them and help me resolve issues promptly, every time.
The Sign-up Process
So now that you know how awesome SiteGround is, I want to show you how the sign-up process works.
Step 1. Choose a Hosting Plan
SiteGround has three plans.
The StartUp plan is perfect for people with one website that are starting now.
The GrowBig plan is a great value for money offer, including the option for multiple websites and the SuperCacher that greatly improves a WordPress website speed.
The GoGeek plan is perfect for people with e-commerce and larger sites, or more geeky development needs like staging and GIT integration.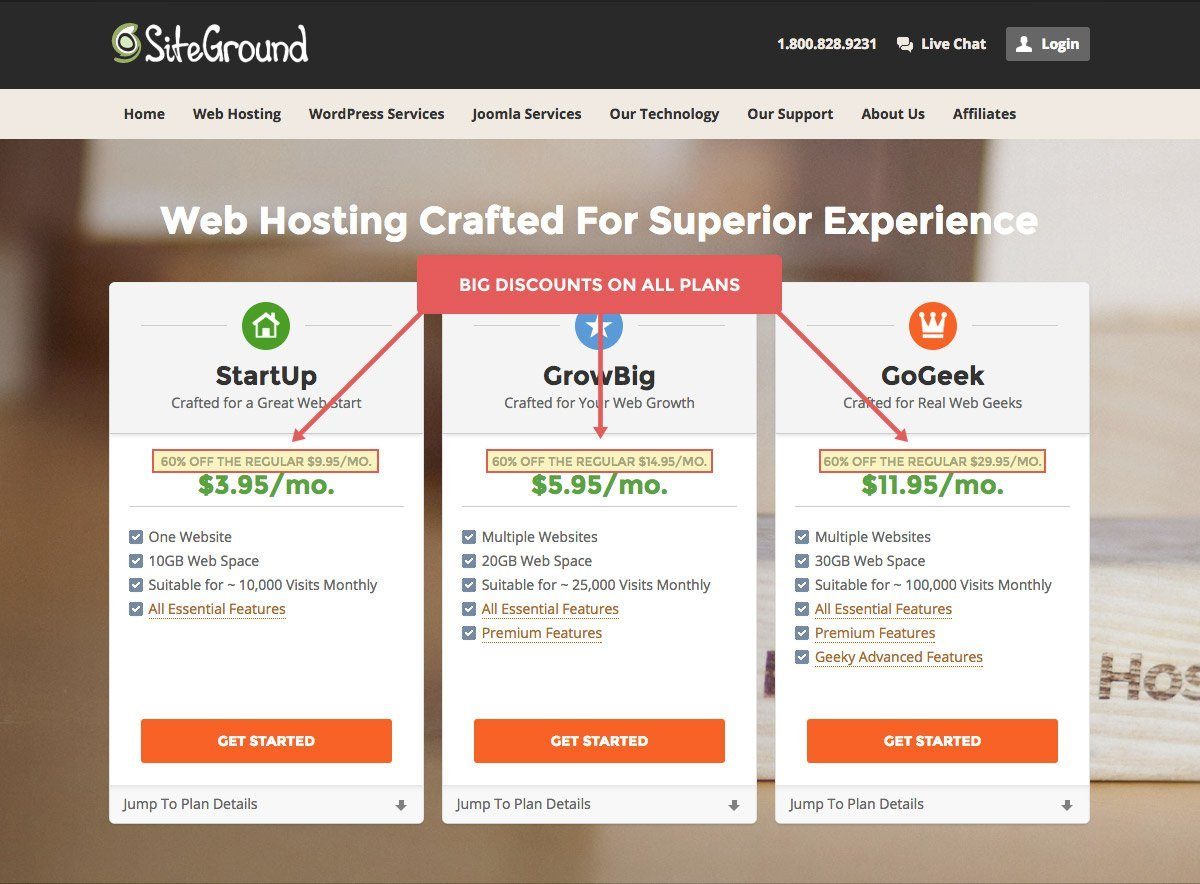 Step 2. Choose a Domain
You can choose to buy a new domain, or sign up with an existing domain. Don't forget that if you already have a domain with another web host, a free website transfer is included in SiteGround's GrowBig, GoGeek and higher web hosting plans. They'll take care of everything for you without you having to worry about anything.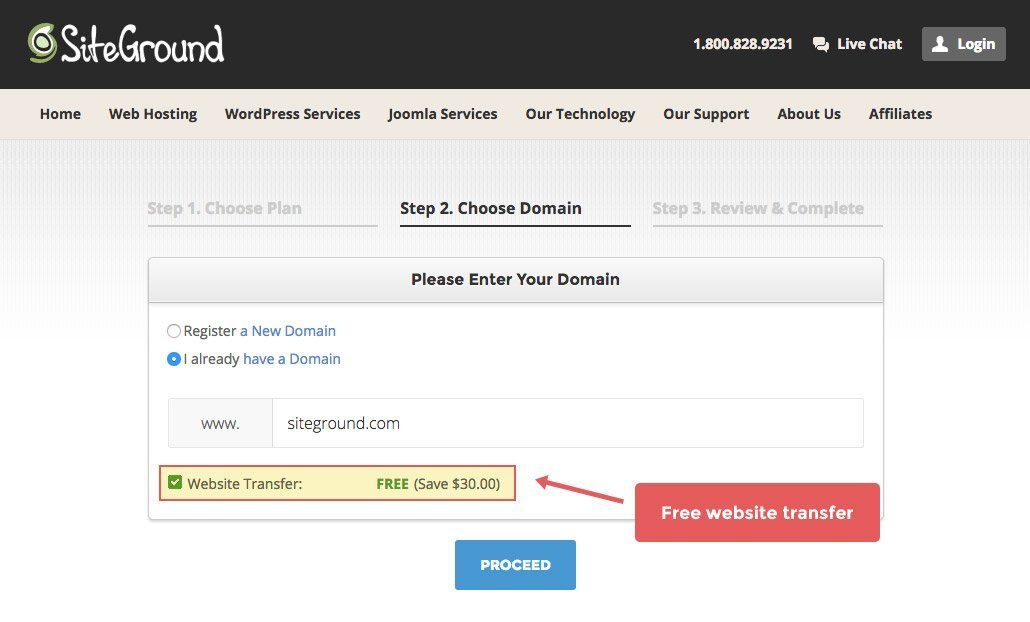 Step 3. Review and Complete
Unlike many other hosting providers, SiteGround's advertised discount applies to any of the initial periods chosen during the sign up process.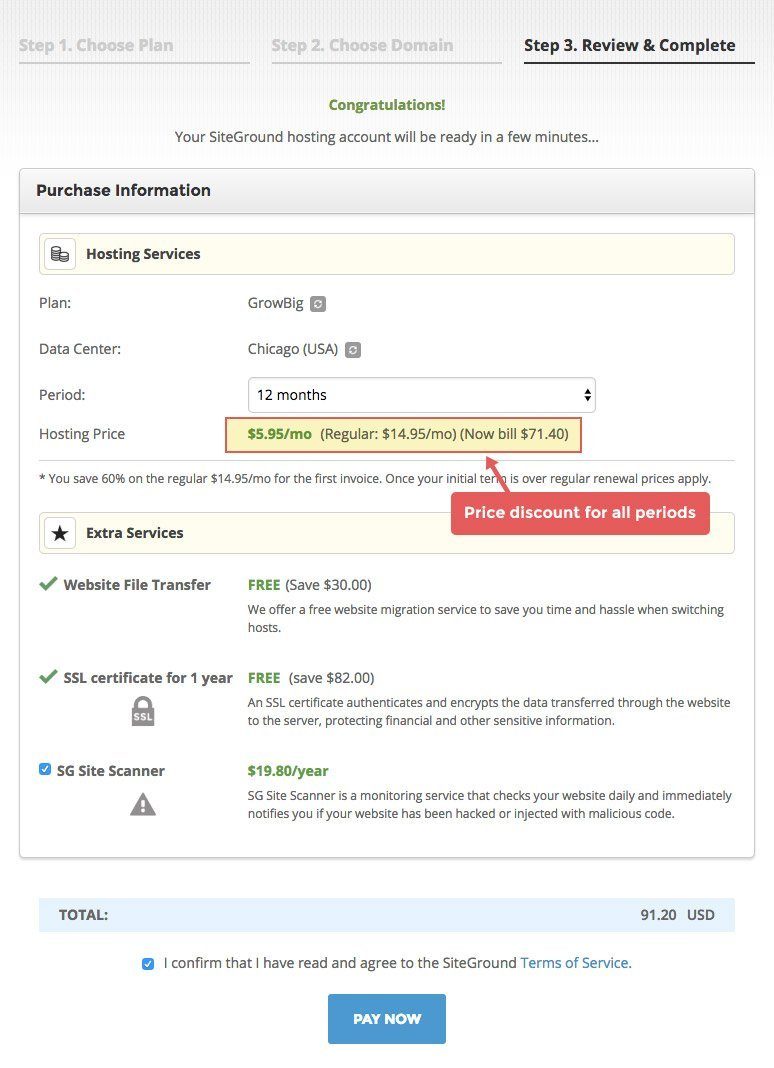 I hope you've found this post useful in helping you find out more about SiteGround. Remember, you don't have to be stuck with a web host you don't like! And if you have any questions about SiteGround or anything else, please feel free to send me a message and I'll get back to you shortly.