Now that you've got your business set up on its way, you need to decide how you will present yourself and your offering to potential customers.
In this post, we'll look at the important basics of branding and how to build your business brand.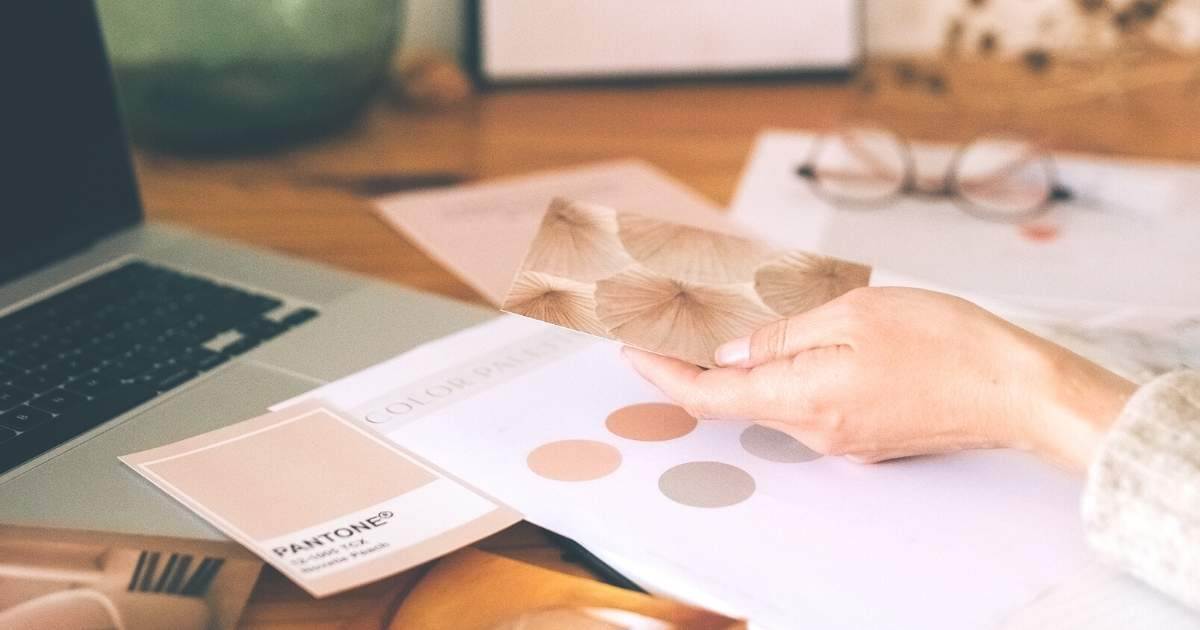 What is a Brand?
When people think of a brand, they often think of the logo. But that's only one aspect of branding a business.
Once you've built an awareness of your brand, then the brand is what customers think of when they hear the brand name. It's everything the public knows, or thinks it knows, about the products or services of the company.
Think about global names like Apple or Coca Cola and the brands associated with those names.
Your brand is the personality of your business. It embodies your personal and business values, and communicates your uniqueness to potential or existing customers. It sets you apart from the competition.
It takes your unique selling proposition (USP) a step further. An effective USP communicates the problems your product or service solves. It is an integral part of the brand.
Elements of an Effective Brand
Your brand is communicated through everything your company does, from the visual brand identity to the products and services it offers. It will be an integral part of your marketing.
In order to build your brand, all elements need to be used consistently across all the platforms you use.
There are some common factors in all brands:
Clear
Consistent
Memorable
Unique
Comforting
Credible
Timeless
Brand Identity
The identity system, as it's known in branding, is basically the visuals you use for your business like graphic imagery, a colour palette, fonts, and, yes, a logo.
These visual elements are used in:
Marketing materials including flyers, websites, banners.
Digital apps
Packaging
Signage
Headers on emails, newsletters, blogs, eBooks.
Clothing worn by your team, if applicable.
Letterheads, invoices and any stationery or office supplies you use.
In other words, these visual elements should be included in everything your company does. They communicate your brand immediately. Think about the Nike 'swoosh' or McDonald's golden arches.
OK, your business may not be as well-known as Nike or McDonald's. But you have a business that is legally established, some very useful research, a lot of enthusiasm and a minimum viable product (MVP) - that's your business as it stands today.
And you can begin to define your brand from this starting point.
Brand your MVP
Branding is a complex process. If the idea of creating an all-singing-all-dancing brand feels too daunting, branding your minimum viable product is a great starting point.
Answer these questions:
What do you want the branding of your MVP to communicate? Eg, reliability, results, credibility, etc.
What do you want the brand identity of your MVP to be? Eg, visuals, infographics, logo, colours, etc.
Where will you use this identity? Eg, website, blogs, social media, email headers, flyers, packaging, etc.
Branding isn't set in stone forever. The choices you make today are a starting point. You'll refine them over time and as you find what really works for your business. Look at the history of the Nike logo and you'll see it's gone through many iterations.
Also, as you test your MVP, you'll get feedback that will affect your branding decisions as well as the MVP itself. What's important now is to get started with your basic branding.
Key Takeaways
Your brand must be consistent across all the platforms you use.
Your UVP is an integral part of your brand.
You won't get your branding right at the beginning. Keep working at it as you grow your business.
---
You can read the whole Starting a Business series here:
Part 1: Develop a Success Mindset
Part 2: Define Your Driving Vision and Values
Part 3: Pick the Right Business for You
Part 4: Identify Your Niche & Target Customer
Part 5: Choose a Business Model
Part 6: Set Up the Business Essentials
Part 7: Start Branding Your Business
Part 8: Choosing the Right Pricing Strategies
Part 9: Set Up Your Marketing