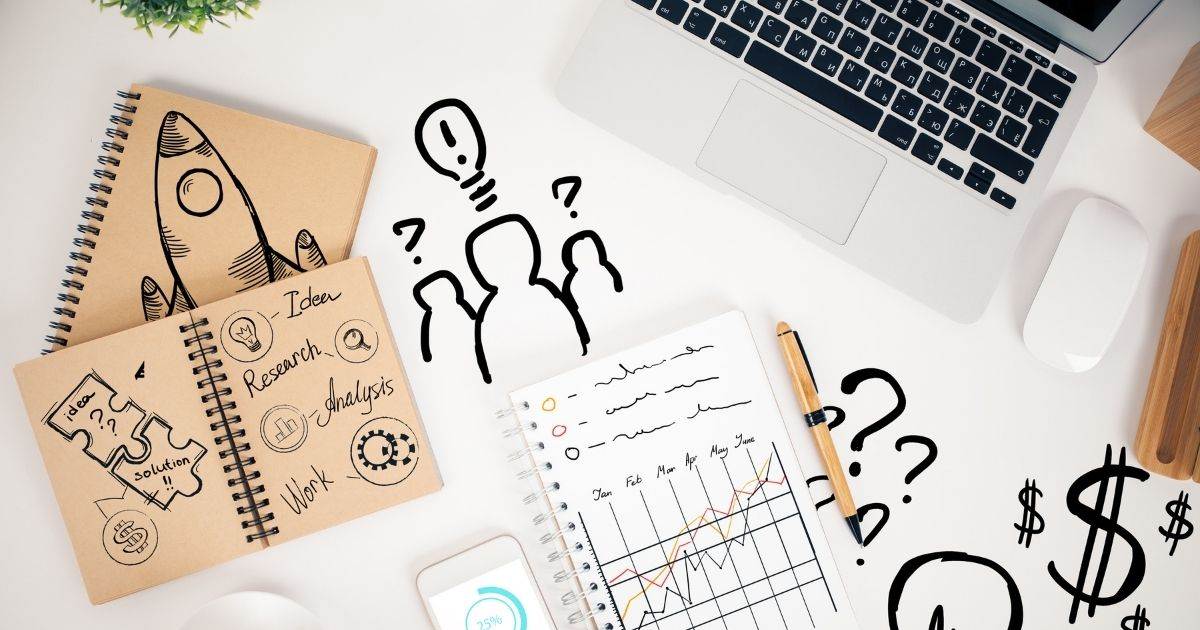 By now you've covered much of the foundation needed for setting up your business, including your niche, your ideal customer, and your minimum viable product (MVP). Those elements are very much within your own control and waiting for you to decide what to do.
But there are some essentials that you don't have control over, and those are the legal and administrative requirements that operate in your country regarding running a business. That's what we'll cover in this part of the series.
Cover the Essentials
There are essential things you have to do to stay legal, organised, and effective.
I've divided this section up into the most common areas that you'll need to address as a new business. However, each country and each type of business may have its own regulations. Be sure to do some additional research based on your own situation.
Legal Entity
You need to have a legal entity for your company. What this is will depend on where you run your business from, but you must make sure that you are operating within the law, both in your state and your country.
When you're starting out, you don't need a complicated legal structure, so opt for the simplest form available until you have proved the success of your business.
You'll want to choose a business name that reflects your brand identity and conveys the types of goods and services you offer.
Taxes
Make sure you know the tax laws in your country. These include not just taxes you need to pay but taxes you need to charge, like sales tax. You may need tax ID numbers before you can start trading.
Insurance
Depending on the type of business you want to run, you may have insurance liabilities.
If you have a business premises, then it will need to be insured. The same applies if you are employing staff.
If you're a service-based business like a coach or consultant, you may want to consider insuring yourself against professional negligence. Ask your professional association as they often have special deals with insurance providers for their members.
Partners, Collaborators & Suppliers
You may go into business in partnership with one or more people.
If your product is a physical one and you don't make it yourself, you'll need to find a third-party manufacturer to make it for you. You could be sourcing your supplies from all over the world and entering into contracts with other businesses.
Partnerships can go through difficulties, so it's wise to draw up a partnership agreement from the start, which would help if disputes arise. You will need legal advice for this.
Premises
If you're a manufacturer or an artisan, you'll need somewhere to produce your goods. If you're involved in food production, there may be all sorts of health and safety regulations that govern your premises.
You might need a warehouse to stock your goods and a shipping service.
If you're planning on running your business from home, you may have to pay business rates for the part of your home that you use for business purposes, depending on whether or not you use that part for domestic purposes as well. There may be zoning laws which restrict what you can do.
If you propose to make any changes to your house for business purposes, such as building an extension, it will probably be necessary to get planning permission. Contact the planning department of your city hall for more details.
Terms and Conditions
Terms & Conditions, or Terms of Service, are a set of rules and guidelines that a user must agree to in order to use your website or mobile app. It acts as a legal contract between you, (the company) who has the website or mobile app, and the user who accesses your website and mobile app.
You may also need Terms and Conditions for the sale of goods and services. They should cover key issues such as orders, delivery, pricing, payment, risk, warranties, defects, liability, and confidentiality.
Privacy Policy
A privacy policy is a statement that shows some or all of the ways a business gathers, uses, stores, discloses, and manages a customer or client's data. It fulfills a legal requirement to protect a customer or client's privacy.
There is a growing public concern over privacy and how companies use the personal data of its citizens. Strict regulations have been introduced for anyone who works with or sells to people in Europe through The General Data Protection Regulation (GDPR). You need to check to ensure that your business is compliant with the legislation.
As a company, you need to develop a privacy policy, as you need to have a link to it on your blog, website, or any pages on the Internet. There are free privacy policy generators available online but you might want to get it checked out by a legal advisor.
Disclaimer
A legal disclaimer is a statement intended to protect the services, information, and property, (both physical and intellectual) of your business or organisation. It limits the legal liability of the entity presenting the disclaimer and also protects the entity's legal rights in its work. A disclaimer is typically a short paragraph. If you are not sure whether you have drafted a solid disclaimer, consult with an attorney.
Finance
Keep clear and regular financial records and find an accountant or bookkeeper who can help you with tax declarations and so on.
Start keeping all your receipts that pertain to your business, as your accountant/bookkeeper or you will need these for your annual accounts. You can obtain tax relief on certain expenses, which will reduce your tax bill.
Getting Paid
You may need to have a business bank account as a legal requirement when you set up. It's advisable anyway to keep your business and personal finances separate. For taking online payments, you will need to set up a payment system which is linked to your bank account.
Your aim is to make it as easy as possible for customers to pay you. If you sell services or digital products, it's easy to set up PayPal as your payment gateway when you're just starting out. As your business grows, you can explore other payment options.
If you sell online courses, the platforms that host your courses will provide ways for you to get paid via their payment system.
If you sell physical goods, people are increasingly using their smart phones to make payments so will be looking to use their digital wallet when paying you. For small businesses, it is quite simple and affordable to set this up. There are many providers like Apple Pay, Android Pay, Authorize in addition to the well-known PayPal. Your existing bank may also offer digital wallet capabilities.
In choosing the right one for you, look at the charges and check that it can handle global currencies too.
Raising Finance
If you decide that you need to raise money to get your business off the ground, then you may need to seek out venture capital. You will need to create a business plan and decide how much of your business you are willing to give up in exchange for venture capital investment in your company.
Many governments also offer grants to new businesses.
Crowdfunding has become a popular way for small businesses to raise money. You will have to determine what you want to give the people who pledge money to your campaign. It could be as simple as the product or service itself. Although not required, it makes it easier to obtain funding when the funders get something in return.
Where to Get Advice
Entrepreneurs like you have become important to global economies, so most countries have part of their government website dedicated to helping business startups. There's also probably a small business adviser in your area with whom you can discuss your plans.
Here are a few helpful websites:
US: Small Business Administration
Canada: Canada Business Network
Australia: Business Support
Ireland: Irish SME Association
There are also Chambers of Commerce and Junior Chambers of Commerce throughout the world and other business associations to help you.
Take Action
Use the following checklist as a guide for setting up the essentials for your running your business, adding any items specific to your country.
Legal entity
Taxes
Insurance
Partners, collaborators & suppliers
Premises
Terms and conditions
Privacy policy
Disclaimer
Getting paid
Raising finance
---
You can read the whole Starting a Business series here:
Part 1: Develop a Success Mindset
Part 2: Define Your Driving Vision and Values
Part 3: Pick the Right Business for You
Part 4: Identify Your Niche & Target Customer
Part 5: Choose a Business Model
Part 6: Set Up the Business Essentials
Part 7: Start Branding Your Business
Part 8: Choosing the Right Pricing Strategies
Part 9: Set Up Your Marketing