Promote What You Have
Instant Download - Planner
Identify and promote winning products you already own
Are you stuck on a launch treadmill?
Do you never seem to make any sales unless you are launching a new product or program?
Launches are exciting. Done right, they can bring in a sizeable income in a short time. But if that is all you do, then you're not making the most from all the hard work you've put in to create your offers.
Stop working yourself ragged with never-ending launches and learn to re-market your existing products with this planner.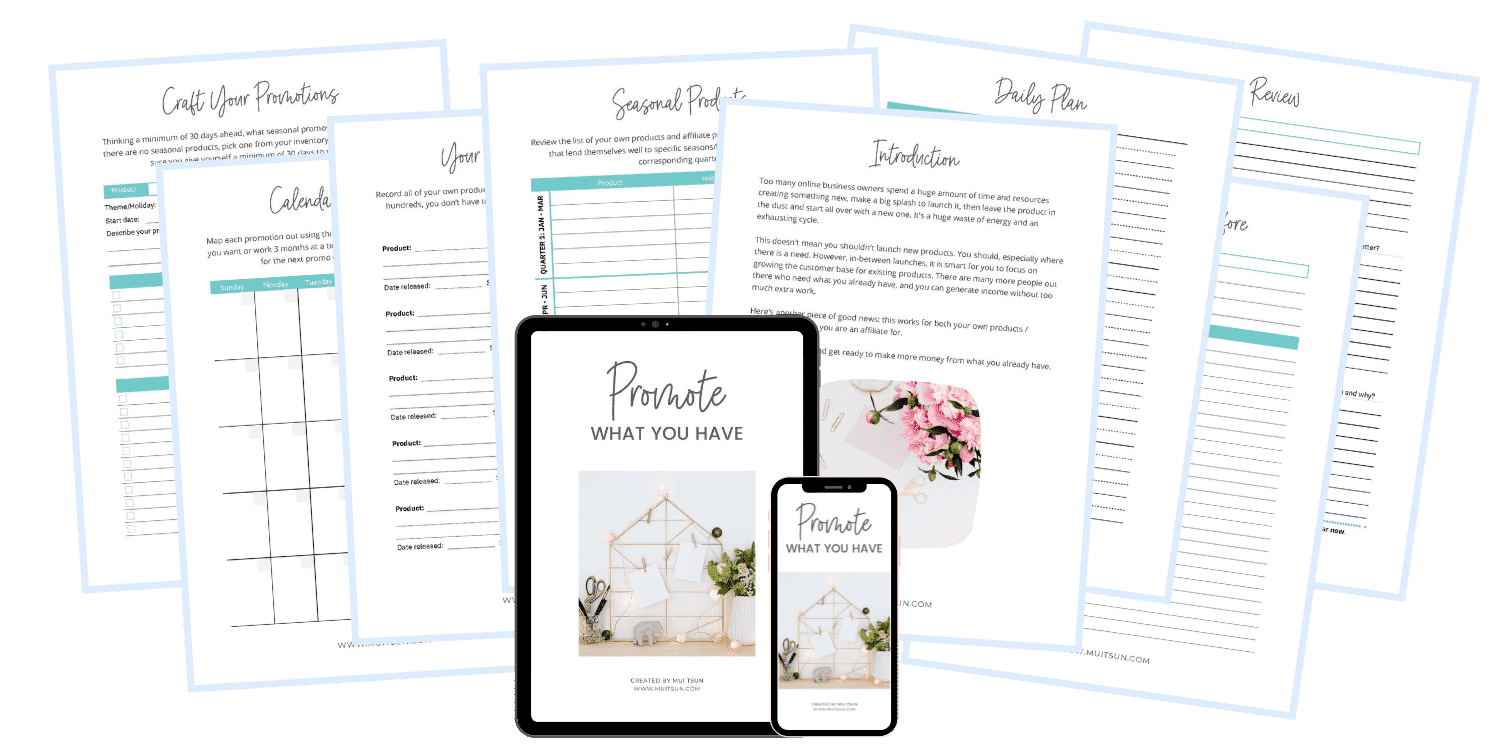 Stop leaving money on the table.
Too many online business owners spend a huge amount of time and resources creating something new, make a big splash to launch it, then leave the product in the dust and start all over with a new one. It's a huge waste of energy and an exhausting cycle.
This doesn't mean you shouldn't launch new products. You should, especially where there is a need. However, in-between launches, it is smart for you to focus on growing the customer base for existing products. There are many more people out there who need what you already have, and you can generate income without too much extra work.
Using this planner, you will identify winning products you've already worked so hard to create, work them into the calendar for promotions and make profits year after year.
Here's another piece of good news: this works for both your own products / services and those you are an affiliate for.