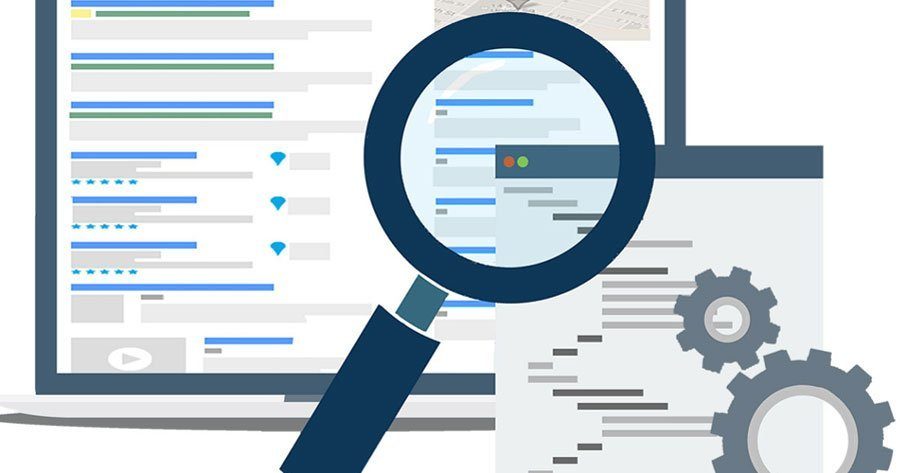 We all want our blog posts to rank high on search engine results. However, it's easy to focus too much on SEO practices and lose sight of who you are trying to reach: human beings.
Below I'll share some ideas on how to write for humans, so that Google loves you too.
#1: Choose a keyword phrase
Decide on a keyword phrase. Always try and imagine what your target audience would search for on search engines. For example, if you are a food coach and you're writing an article about cooking healthy meals, your keyword phrase could be "healthy meals in 30 minutes", "healthy meals for busy mums" or "healthy meals when you don't have time". It helps if you think about what you yourself would search for if you were looking for similar articles.
#2: Structure your content
Before you write your blog post, it's a good idea to plan out your content. Consider the type of information your readers want to read. Be concise and relevant. Very few people read every word in a blog post these days, so it makes sense to divide your content into scannable sections with the use of headings. So think about what headings you'll use. These will not only help make it easier for your readers to get the information they need, they will tell Google what your post is about too.
#3: Use YOAST SEO WordPress plugin
YOAST SEO plugin is free, easy to use and it helps you optimise your site to the best SEO practices and improve your rankings. The creator Joost de Valk has written a comprehensive tutorial here: https://yoast.com/wordpress-seo/.
#4: Add a meta description (Yes, it still matters)
Meta description is the nippet used as the summary of your page's content by most search engines in their search results. Google will display up to 156 characters. Longer meta descriptions will get truncated.

Tip: When someone searches for a keyword phrase, it will be displayed as bold in the search results, making them stand out. This is why it makes sense to include your keyword phrase in your headline and your meta description.
#5: Add SEO friendly image(s)
Images draw more attention than text. Choose images that are relevant to your topic. Make sure you optimise the images before uploading them or you will increase page load time. Whenever possible, include your keyword phrase in the image file name. So instead of using an image name such as img-2561.jpg that's been assigned by your camera, change the name to easy-chicken-salad.jpg etc to make it relevant to your post. And make sure you use your keyword phrase in a natural way in the ALT text. For example, "Easy and delicious chicken salad in 5 minutes". You can read more about optimising images for SEO in this post here.
#6: Create a user- and SEO-friendly permalink
Let's say you've created a post for your website with the title "Healthy Meals in 30 Minutes". If you haven't changed the permalink structure yet in WordPress, the default URL for this post will be:
http://www.yoursite.com/?p=xxx
where xxx is a number that WordPress has assigned to your post. This link is what will show up as the URL in your visitor's browser. Now, not only is this ugly, it is also not good for SEO because it doesn't contain readable words. So, let's go ahead and make this more seo-friendly.
Go to Settings --» Permalinks. Under "Common Settings", select "Post name" and click "Save changes".
Now, when someone navigates to your post, the URL will show up as:
http://www.yoursite.com/healthy-meals-in-30-minutes/
#7: Include internal links
Insert links to related and relevant content on your own site. Internal linking will help your readers spend more time on your blog. Use keywords as the hyperlink text, but don't overdo it or
you'll sound unnatural.
Using the "Healthy Meals in 30 Minutes" example above, if you have written another post entitled "Top 10 healthy cooking ingredients", you can link to that post. This will not only help your visitors find more of your related content, but also demonstrate to search engines that you have relevant and authoritative content on your website.
#8: Include external links
External links are hyperlinks that point to an external website other than your own. Adding trustworthy and informative external links to your blog will help improve the credibility of your website.
External linking helps Google figure out what your post is about. Relevancy is very important to Google, so only do this if the content on the external website is related and relevant to your post. And you should link to trusted and reputable websites only.
#9: Wrap your headline in H1 tag
HTML tags (H1, H2, H3, etc) serve to divide your blog post into sections. The most important tag is H1. If you are using WordPress, your page title will be automatically wrapped in H1, so you won't need to do anything specifically to generate an H1 tag. Also, bear in mind that there should only be one H1 tag on any one page, so the headings in your post should never be formatted as H1 headings.
#10: Sub-headings should be wrapped in H2 and H3 tags
Sub-headings not only break up content and entice further reading, they also allow search engines to crawl and rank your posts. Use related key phrases in your sub-headings as much as possible without sounding too spammy.
#11: Write engaging content
The actual content of your blog post is a vital element of SEO copywriting. Write with your ideal client in mind. How can you help them? Write your blog post in a way so that it:
Solves a problem
Addresses a pain point
Teaches your readers something
There's no magic number to aim for when it comes to the length of your blog posts. Instead, write your post so that it gives your reader the information they need in order to achieve something. Google does advise against "thin" content. These are low quality pages / posts that add little to no value to the reader.
Include your keyword phrase in your content in a natural way. Avoid "keyword stuffing". Google defines "keyword stuffing" as follows:
"Keyword stuffing" refers to the practice of loading a webpage with keywords or numbers in an attempt to manipulate a site's ranking in Google search results. Often these keywords appear in a list or group, or out of context (not as natural prose). Filling pages with keywords or numbers results in a negative user experience, and can harm your site's ranking. Focus on creating useful, information-rich content that uses keywords appropriately and in context.
This means that you should avoid repeating the same words or phrases over and over again that it sounds unnatural. For example:
"We sell wooden toy cars. Our custom wooden toy cars are handmade. If you're thinking of buying a wooden toy car, please contact our custom wooden toy car specialists at [email protected]"
Nobody talks like that in real life, right? So be sure to write for your audience first, search engines second. This is what Google wants you to do too.
#12: Make it easy to share
Add social sharing buttons to your post, so that your visitors can share your content easily.
#13: Include a call to action
Whether you want your readers to leave a comment, share your content, sign up for your newsletter, or contact you for a quote, you need to make it clear and easy for them to do so. Add a powerful call-to-action button or link in every post to maximise conversion rate.
Have you found this checklist useful? Do you have other tips to share?
Comment below.