As a business owner, one of the biggest challenges is expressing your uniqueness in order to make your business stand out from the crowd.
So how on earth do you make yourself look different from all the other businesses providing similar products and services? How do you deliver a unique brand message that helps you stand out?
You've got to develop a strategy to create a unique brand message - YOUR unique brand message. In this post, I'll share 4 areas in your business where you can differentiate yourself from your competitors.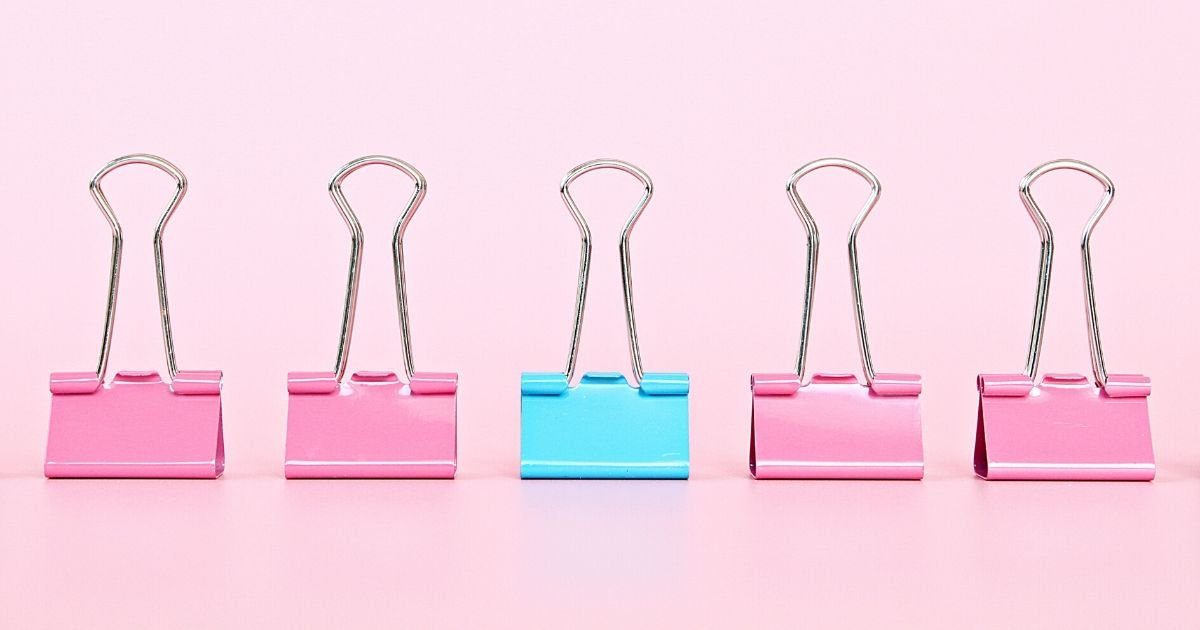 (1) Your story
Why did you decide to do what you do now? What brought you to where you are? What stories can you share with your audience that will help them relate to you and understand your brand?
Examples:
A soap maker who combines her two passions of soap making and cooking into her brand, and incorporates high-end culinary designs into her thriving soap business. The results are visually stunning soap bars that not only create a sense of calm and relaxation, but make your mouth water at the same time.
A hairdresser who had the worst haircuts as a child and was bullied at school as a result. Now, she playfully uses her dreadful childhood hairstyle images alongside beautiful stylish haircuts in her marketing to reinforce her unique brand message. She also donates a percentage of her profits to an anti-bullying charity.
Stories like these make your business stand out. And the good thing is, to come up with a brand story for your business, you only need one small angle balanced with some relatable human frailties or a touch of conflict.
Your first port of call is to consider why you do what you do. Then craft that into your brand story.
(2) Your values
Consider your internal world views, morals, opinions or beliefs.
Soap maker: Perhaps it bothers you when you don't know exactly what ingredients are used in other soaps. So you're super transparent about the ingredients you use, whether they're organic, vegan, or not tested on animals.
Hairdresser: Perhaps you have a thing about being punctual. So everyone who turns up on time for their appointments gets a free gift voucher towards their next appointment.
(3) Your target audience
Who are your ideal clients? Who exactly do you serve? What are their fears and desires? What do they love? What makes them feel frustrated?
Soap maker: Are your ideal clients busy working mums who love your soap but have very little time left after a busy day to browse and order? Create a subscription service where you send them your beautiful soaps before their supply runs out.
Hairdresser: Catering for introverts who hate mundane small talk? Allow your small talk hating customers to enjoy their haircut in relative silence without feeling awkward. Make sure you emphasise that in your marketing as a point of differentiation.
This is where spending time to truly understand your target audience really pays off.
(4) Take a stand
What really gets your goat? Is there something you feel really passionate about in your industry, something that you feel should be done differently? Do your opinions go against the status quo? If so, great! Take a stand and make it part of your core message. Talk about it, write about it, create conversations around the topic, and consider how you can bring about change.
Soap maker: Hate how soaps become hard and crumbly? Make a promise that your soaps will stay soft and luxurious right till the end of use.
Hairdresser: Do you hate how your industry is always trying to upsell expensive hair products to clients? Make it a point that your salon will never do that. (By the way, I would absolutely love that salon. No small talk and no upsells? Ahhh, bliss!)
Stand out from the crowd
Choose one or more area(s) to focus on when you create any marketing material. You don't have to use all 4 at once. Use the examples above to spark ideas for your own business.
If you're the soap maker, and you choose to incorporate "your story" and "your values" in an advertisement. You could say something like, "We know you care about what goes in your soaps, just like you care about what goes in your food..."
If you're the hairdresser, and you're using "your target audience" as a point of differentiation, you could say something like, "Hate small talk? So do we! Appointments available now in our small-talk-free zone."
---
I hope this has given you some inspiration on how to make your business stand out. You'll need to sit down and come up with a few concrete ideas. But the result will be well worth it.