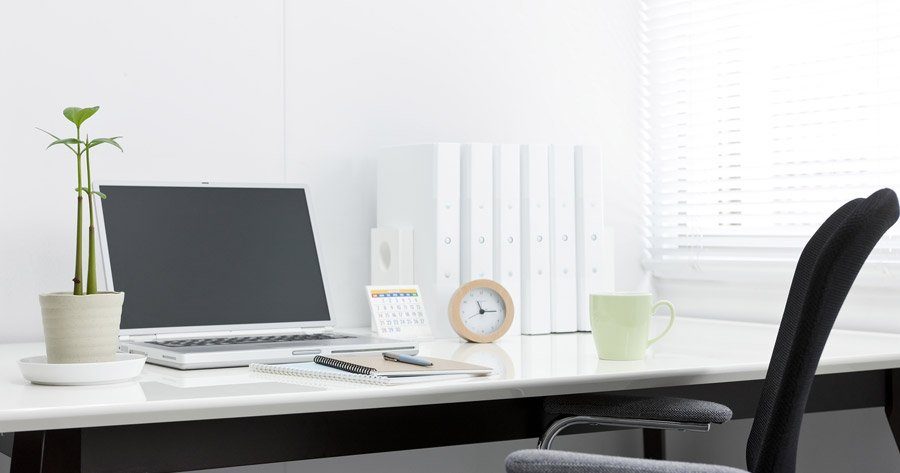 What's "Clearing to Neutral"?
The concept of "clearing to neutral" is simple and effective. It involves preparing yourself and your work environment to a neutral state when you finish an activity, so that there will be less resistance and distraction when you return to your work area the next time.
So, when you go and start working on your next task, you can start right away and not have to tidy your desk or file away piles of paper first. Or get distracted because you see a document that has been left open from last night and now you feel a need to work on that instead. Or start commenting on a Facebook thread because you've left your computer on all night and didn't close the browser.
You may not realise it but clearing to neutral occurs routinely around us. When a coffee shop finishes for the night, the barista cleans out the coffee machine and throw out all the rubbish, so that he/she is ready to serve the first customer the next morning straight away. The same goes for restaurants, newsagents, school classrooms, public libraries, department stores, etc etc.
Examples of clearing to neutral
Log out of social media accounts so there's no temptation to engage automatically the next time you're at your desk.
Close all computer programs when you finish a task so you only see your desktop.
File away a document when you finish with it.
Tidy your desk area when you finish for the day.
Wash or put all the dishes in the dishwasher after every meal.
Get enough sleep so you're fresh in the morning.
Close unresolved issues with colleagues and friends.
Think about this: If you're about to cook a meal, which environment would you rather be in? A kitchen full of dirty dishes and saucepans everywhere, or a clean and tidy kitchen with everything you need in its correct place?
So, what can you do today to "clear to neutral"?