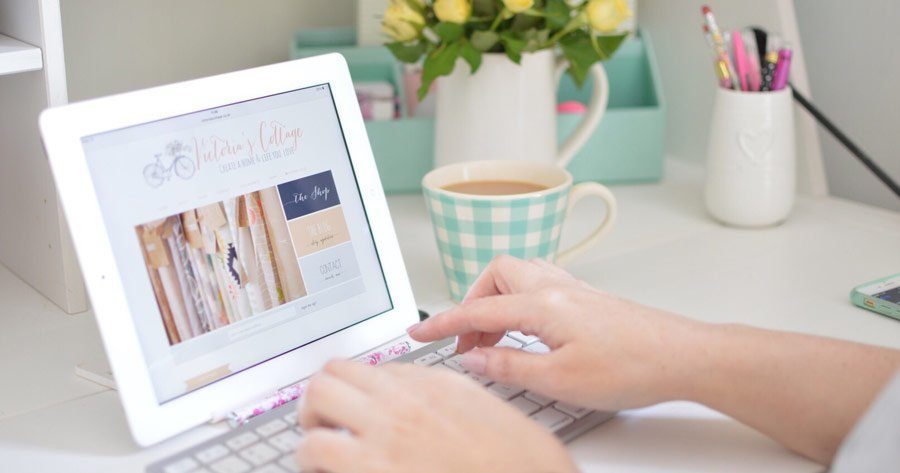 What does repurposing content actually mean?
Repurposing content is when you take a piece of content and change it so that it serves a different purpose. Just like you can repurpose an old wheelbarrow into a garden planter, you can repurpose a blog post into other types of content.
Don't confuse repurposing with revamping
When you revamp a piece of content, you're using it for the same original purpose but basically updating it so that it's more relevant (for example, new social media algorithms or new research data).
So, what's repurposing? Hubspot explains it best: "When you repurpose a piece of content [...] you're doing one of two things (or both): changing the format of the content, and/or changing the target audience for the content."
Why repurpose content?
Creating high quality content takes time and resources. So it makes sense for you to get the most out of that piece of content you've already worked on. Here are some of the benefits of repurposing your content:
You'll save time and effort. Instead of being a slave to your blog, you can create additional assets from your existing content.
You can extend the reach of your content and find new ways to reach people who prefer different ways of consuming content.
The more content you have, the greater your online presence. This in turn will raise brand awareness, build authority and ultimately get you more clients.
Provides more backlink opportunities. People love to share interesting and useful content. So the more your content appears in different formats and the more content you put out there, the more likely you'll get your content shared.
Improves your SEO. Your repurposed content will provide multiple forms of backlinks to your website and blog.
Strengthens your messaging. The diverse ways you showcase your expertise and brand voice, the stronger your messaging will become. As your audience sees the same message repeated across different channels and media, you'll increase your expert status in your niche.
12 ways to repurpose your blog posts
Below, I've listed 12 ways to help you repurpose your blog posts. The important thing to remember is that you should add value to the original.
As Garrett Moon of CoSchedule reminds us about how to repurpose your content: "Content repurposing doesn't just mean that you reuse an old piece of content again and again. True repurposing requires that we alter it to make it fresh and appealing to a new audience."
1. Downloadable PDF
Turn the entire blog post into a downloadable PDF and offer it as a content upgrade. As an alternative, take the key points and actionable items from your post and create a downloadable checklist. Either way, it's a great incentive for people to sign up to your list.
2. Social media posts
Pull key points, quotes, interesting stats and powerful phrases from your post and turn them into social media updates. You can also ask questions and initiate discussions around your blog topic. Don't forget to include the URL to the original post to help drive traffic back to your site.
Optimise your copy for each individual platform. For example, on Instagram, make sure you separate your hashtag cloud from the main update, with plenty of white space to break up the text. No-one likes to see a jumble of hashtags within the text update.
For Pinterest, pull out the key points and create vertical images that stand out.
There's no character limit on Facebook. However, it's best to write no more than 2 short paragraphs. Provide just enough information to prompt engagement. You're not writing a novel.
3. LinkedIn
Share discussion ideas with a link to your blog post in appropriate LinkedIn groups. You can also share your content directly with individual connections if the contact has shown interest.
4. Slide Deck
Take the core message, key points, interesting statistics, meaningful quotes and actionable advice in your blog post, turn them into a slide deck and upload them to SlideShare.
5. Infographic / Key Points Summary
Extract key points and transform them into an attractive infographic or summary image. These are great for reaching a wider audience on more visual social media platforms like Pinterest or Instagram. A well-designed infographic / summary image will be liked and shared, and may even be used in mainstream publications. You don't have to be a graphic designer either. Design tools such as Canva and EDIT.org have plenty of templates and tools that will get you started.
6. Newsletter
Your subscribers don't necessarily see every blog post you publish. So why not include a summary and an image in your newsletter to link back to a blog post?
7. Email Series
Extract bite-size pieces of helpful and actionable items and turn them into a series for email marketing. This blog post you're reading, for example, is a great candidate for an email series. I can turn each repurposing method into an email by adding more detailed information, images and examples. The key information is all here. And I'm definitely going to take my own advice and repurpose it to my heart's content.
8. Ebook
Gather a collection of related blog posts and create a downloadable eBook. Great as an opt-in incentive.
9. Video
Some people prefer watching videos than reading text. Create a video on the same topic as your blog post and upload it to your YouTube channel.
10. Podcast
Podcasts are great for people who prefer to listen to audio while going about their daily activities. Record yourself reading your blog post out load and upload it to iTunes (for iOS devices) or Stitcher (for Android devices). You'll likely need to edit your blog post to give a more conversational tone.
11. Live Streaming
Use your blog post content as an outline for your live stream.
12. Webinar
Webinars allow you to present a topic and interact with your audience. Your blog content can form a great basis for a webinar. Google Hangouts and Zoom are both free.
Bottom line? Create less, promote more
As you can see, for each of your blog posts, you can potentially create 12 more pieces of content. This is great news. Think about it. You've already put in all that hard work into creating that blog post. Why not reap some additional content from it before rushing off to create your next masterpiece?
Do you currently repurpose your blog posts? Which is your favourite repurposing method?